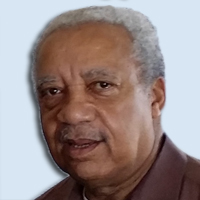 Christopher Robert Reed is Professor Emeritus of History at Roosevelt University, a Roosevelt alumnus, and a native Chicagoan who has matched scholarly interest and civic commitment. His research interests include Chicago history, nineteenth and twentieth century Black Chicago history, U.S. Civil War history, and urban politics. His scholarship includes numerous essays and books. He is the nation's leading expert and author of six books on the early history of African Americans in Chicago:
. Black Chicago's First Century, Vol. I, 1833-1900 (Columbia, MO: University of Missouri Press, 2005);
. "All The World Is Here": The Black Presence At White City (Bloomington, IN: Indiana University Press, 2000);
. The Chicago NAACP And The Rise Of Black Professional Leadership, 1910-1966 (Bloomington, IN: Indiana University Press, 1997);
. The Depression Comes to Chicago's South Side: Protest and Politics, 1930-1933 (Bloomington, IN: Indiana University Press, 2011);
. The Rise of Chicago's Black Metropolis, 1920-1929 (Urbana, IL: University of Illinois Press, 2011); and
. Knock at the Door of Opportunity: Black Migration to Chicago, 1900-1919 (Carbondate, IL: Southern Illinois University Press, 2014).
Along with research and writing, he serves as general secretary of the Black Chicago History Forum. He earned his B.A. and M.A. in history at Roosevelt University in 1963 and 1968 respectively and his Ph.D. from Kent State University in 1982.